EASY
CONNECT
Get your Bus Fleet Connected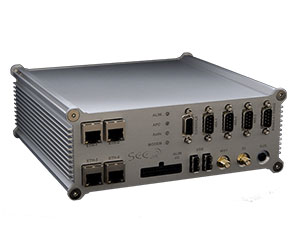 A Rugged Edge Computer Embedded with Smart Tehnology.
The most versatile IoT solution
If you have a requirement to convert your legacy modem technologies into innovative, powerful and secure communications systems, then this is our speciality at SEE Critical Comms. Our expertise allows us to take your PMR network and IoT applications to another level, providing flexibility and customisation.
Get IoT connected, no matter what your legacy interfaces and protocols
Our IoT gateway solution is able to drive and control industrial equipment over a long-range (up to 30 km) using a low power radio modem that is operated over a secure and private VHF/UHF network.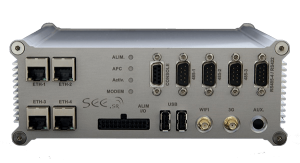 Scalable and customisable

Edge computing
Front

panel is removable and customisable with taylor-made connectivity

Operates with your own information system and equipment
Upload your own applications, or use the preloaded embedded software as provided
Utilises private frequency bands
Includes a database, monitoring function, data visualization tools
Includes preset additional security components

Supports and connects fully with private LAN servers
Compliant with PMR VHF/ UHF regulations and various other protocols.
Long range communication of up to 30 km
Wide band transmitter power of up to 10,000 messages per day
Includes 6 or more analogue input connectors

Maintenance &  commissioning
Network integration & deployment

If you have any questions !