Edge
Rail
A RUGGED EMBEDDED EDGE COMPUTER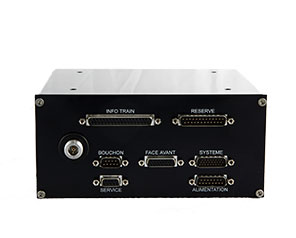 A railway solution for trains, trams, buses, metros and VLTs.
Replacing multiple terminals with one smart embedded edge computer. 
Cabin-to-Cabin direct communication for shunting. 
EdgeRail

train radio system with its sub-components as the central control unit

EdgeRail

Available for all rail environments

Available with radio transmitter modules for TETRA, DMR and analogue PMR Networks

2 or 3

EdgeRail

Driver Machine Interfaces (DMI) connected to

EdgeRail

central control unit

Voice communication PtP, Group Call, Emergency mode and Short Messages (SDS)
Voice and data communication over

RoIP

IP railway DMI Bus
Electric Microphone
Loudspeaker

5W

Analogue and Digital Input
Router mode and transparent data traffic to and from onboard systems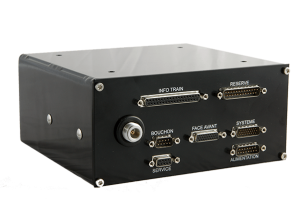 Maintenance & commissioning
Network integration & deployment

If you have any questions !